Catch up on our recent newsletters
Here you will find an archive of our previous newsletters, bear in mind any offers or promotions may now be expired
Latest Scanshots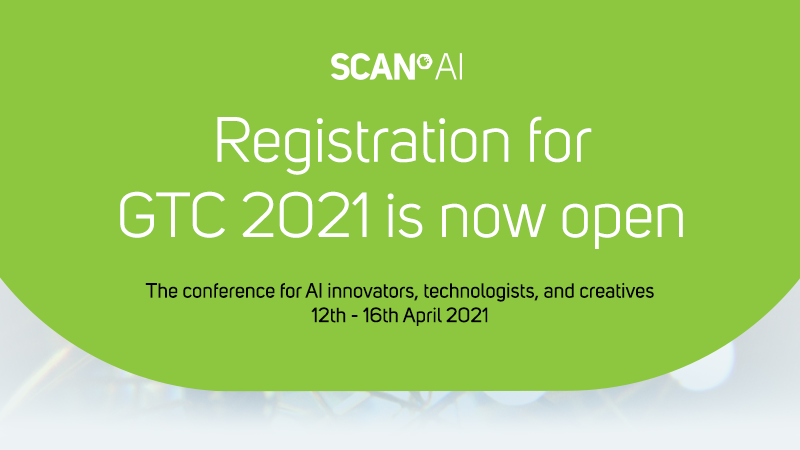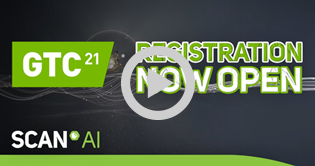 Scan AI Solutions
Deep Learning and AI has an increasing relevance and growth in many industry sectors, as the technology advances and offers ever faster time to results and greater depth of insight from data.

Scan is a leading supplier within this market and helps customers along their AI journey. The Scan AI Ecosystem includes NVIDIA appliances, bespoke solutions, both onsite and in the cloud.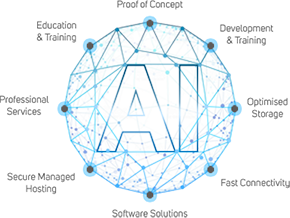 EXPLORE AI ECOSYSTEM >
BEGINNER'S GUIDE TO AI >

Vet-AI
Vet-AI is a tech company with the goal of making animal care more accessible and affordable. Their first flagship app Joii launched in 2019 and has been a major success. As well as having over 100,000 registered pets, it has partnered with both Animal Friends and the PDSA.
FIND OUT MORE >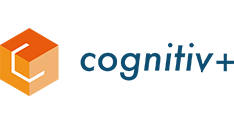 Cognitiv+
Cognitiv+ is an organisation that specialises in Natural Language Processing, Vision AI and Deep learning for document analysis. With this expertise they have emerged as experts in building AI solutions for document review, analysis and regulatory compliance.
FIND OUT MORE >
Check out the latest content from our Scan Business YouTube channel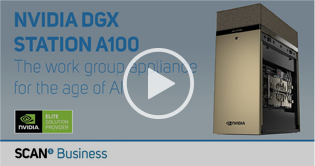 NVIDIA DGX Station A100
In this video we introduce the NVIDIA DGX Station A100 - the work group appliance for the age of AI.
WATCH VIDEO >
Scan Business - Welcome To Our YouTube Channel
In this video our presenter Nikki takes you through the catalouge of videos that our Scan Business YouTube has to offer.
WATCH VIDEO >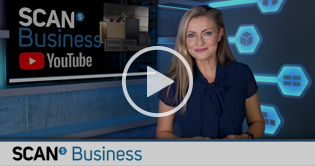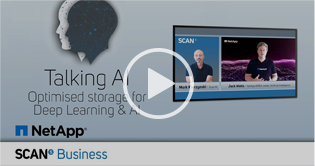 The need for Data Management in an AI World
On this episode of "Talking AI" Mark Klarzynski, Scans storage specialist, sat down for an interview with Jack Watts, AI EMEA Leader at NetApp.
WATCH VIDEO >
Follow Scan Computers on: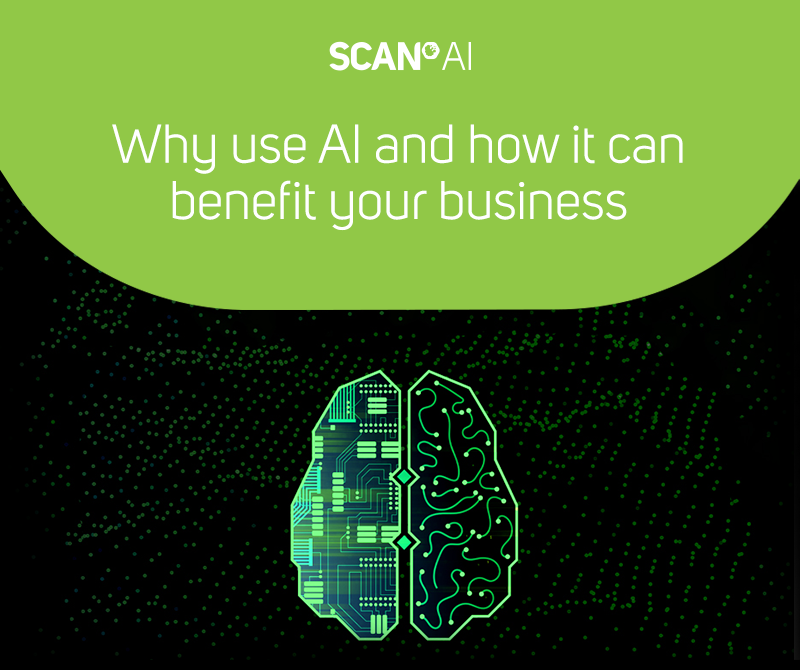 The best decisions made in any business or organisation are those that are supported by analysis of the data that the company has at its disposal. In most cases, an average business may only ever analyse 10-20% of its data, whether this be sales figures, customer habits, demographic or geographic trends. Greater analysis of the data within your organisation allows you to understand what parameters drive your success, or cause you issues – the deep you analyse the more insight you get and the better decision, changes and improvements you can make.
Scan AI Solutions
An ever-increasing number of businesses are turning to deep learning and AI to solve their greatest challenges, beat the competition and deliver the best solutions to their customers. Whether optimising operations with powerful and fast analytics solutions, enabling more accurate faster diagnoses in healthcare, delivering personalised customer experiences in retail, when powerful AI-driven platforms are integrated into existing workflows, business is improved and industry is transformed.

Discover Real World Case Studies
At Scan we have the pleasure of working with organisations all over the globe who are using machine learning, deep learning and AI to change the world we live in, regardless of the vertical. Below we have featured some of these organisations, with the intention of showcasing their unique stories.
Bering, iCaird & NHS Greater Glasgow & Clyde
Implementation of AI Technology in COVID-19 Diagnostics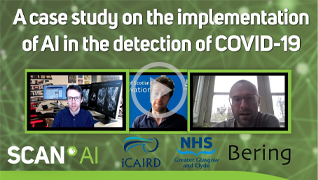 Oxford Robotics Institute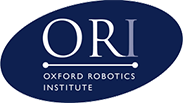 Learning to understand objects in images without supervision for robotics applications.
FIND OUT MORE >
King's College London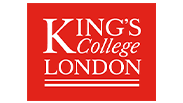 King's College London is bringing artificial intelligence in medical imaging allowing the results gained from X-rays, CT or MRI scans to be delivered immediately at the time of patient-doctor interaction.
FIND OUT MORE >
TurinTech

Learn how TurinTech enables businesses to automatically build accurate and explainable AI that runs faster. The answer is the Evolutionary Optimisation Platform.
FIND OUT MORE >
Vet-AI

Joii, which was developed in accordance with world-class vets, enables pet owners to make the best choice for their dog or cat.
FIND OUT MORE >

NVIDIA DGX Station A100
Workgroup appliance for the age of AI

With up to 320GB of total GPU memory, find out more about the NVIDIA DGX Station A100 here
FIND OUT MORE >
NVIDIA A30 Tensor Core GPU
The Data Centre Solution for Modern IT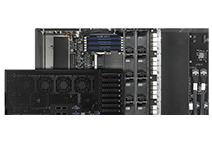 Find out more about our range of custom NVIDA A30 EGX solutions here
FIND OUT MORE >

Follow Scan Computers on:
Beginner's Guide To Deep Learning & AI
Deep Learning and AI (artificial intelligence) are two of the latest hot topics within the IT industry, and the number of systems and software aimed at AI workloads has exploded over the last few years, but what exactly do we mean by these terms?

The below 6-part YouTube series takes you through the principles, terminology and processes of deep learning and AI to help provide a clearer understanding of these technologies, what drives them and how businesses can take advantage. Alternatively, we also have a written version that can be found on our Scan AI website.
MORE AI GUIDE VIDEOS >
READ AI GUIDE >
Use Cases for Deep Learning
Businesses are increasingly turning to deep learning and AI to solve their greatest challenges. When powerful GPU-accelerated platforms are integrated into existing workflows, business is improved, and industry is transformed.

Commercial

Legal

Public Safety

Technology

Energy & Utility

Manufacturing

Government

Transportation

Communications

Education

Healthcare

Financial
Worldwide spending on AI technologies is expected to reach 52 billion Euros in 2021 with human-centric industries, such as financial services, retail and healthcare expected to be the biggest spenders, closely followed by assets-intensive industries including manufacturing, energy and transport.
VIEW CASE STUDIES >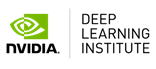 Fundamentals of Deep Learning for Multi-GPUs
16th December 2021

Learn how to scale Deep Learning training to multiple GPUs for only £75.
FIND OUT MORE >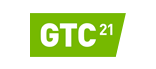 NVIDIA GTC
8th - 11th November 2021

Join the conference for AI innovators, technologists, and creators.
FIND OUT MORE >

Follow Scan Computers on:
GTC 2021 is now open
The conference for AI innovators, technologists, and creatives
8th – 11th November 2021
With over 500 sessions on the latest in AI, accelerated computing, data science, graphics, robotics, self-driving cars and more, there is something for everyone at GTC.
NVIDIA Omniverse Enterprise
NVIDIA Omniverse Enterprise is a ground-breaking virtual platform built for collaboration and real-time true-to-reality simulation.
Although you can trial the Omniverse solution in its open beta format from any PC equipped with a NVIDIA RTX GPU, the beta only supports a single user version, so the collaborative working benefits of Omniverse are lost. Scan is in a unique position to offer the UK's only multi-user proof of concept (PoC) platform, to give you an insight into the true power of Omniverse.

Our ground-breaking PoC platform, hosted in a secure UK datacentre, offers an experience for multiple users – based anywhere – so you can truly test Omniverse on your real-world workflows.
FIND OUT MORE >
Scan 3XS Omniverse Certified Solutions
The minimum requirement for either the single user version of Omniverse or Omniverse Enterprise is a NVIDIA RTX GPU. The power of RTX enables the unique collaborative nature of Omniverse, delivering scalable, real-time raytracing and path tracing without loss of quality. Additionally, workflows are simplified as updates, iterations, and changes are instantaneous with no need for data preparation. 3XS Systems from Scan offer a range of Omniverse-ready client and server systems to power your collaborative professional graphics experience.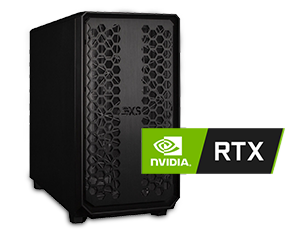 3XS NVIDIA RTX
Workstations
LEARN MORE >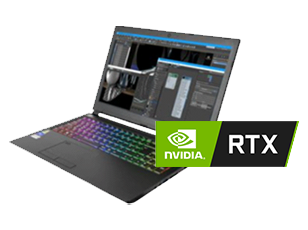 3XS NVIDIA RTX
Workstation Laptops
LEARN MORE >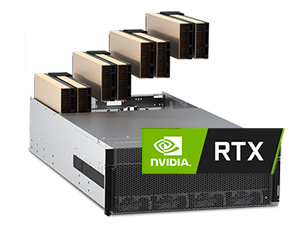 3XS NVIDIA-Certified
Enterprise Servers
LEARN MORE >
More exciting announcements
Today CEO of NVIDIA, Jensen Huang, revealed some major new products and solutions that NVIDIA has been working on.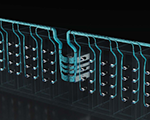 End-to-end 400GB Networking
NVIDIA Quantum 2, the most advanced networking platform ever built, and with the BlueField 3 DPU, perfect for cloud native supercomputing.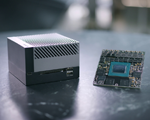 AGX ORIN Next Gen Inferencing Systems
NVIDIA sets path for future of Edge AI and Autonomous machines with new Jetson AGX Orin Robotics Computer.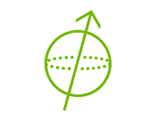 cuQuantum DGX Appliance & cuNUMERIC
To accelerate quantum computing research and NumPy for scientists, data scientists and machine learning and AI researchers.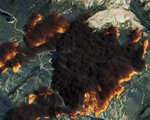 AI & Digital Twin Simulation
NVIDIA, Lockheed Martin & DFPC are building the world's first AI centric lab dedicated to predicting and responding to wildfires.
Watch Scan at GTC 2021
Scan AI Solutions – Powered by Run:AI – Session ID: A31789
Follow Scan Computers on:
Registration for GTC 2022 is now open
The Developer Conference for the Era of AI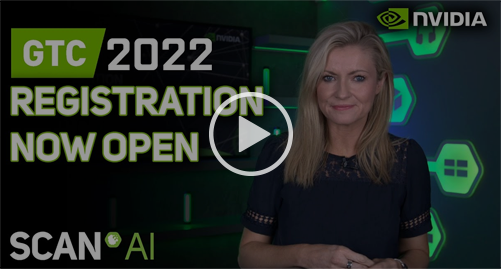 Explore what's driving transformation in your industry – from the power of AI to the collaborative virtual worlds of NVIDIA Omniverse, and much more.

Learn from some of the world's brightest minds, connect with experts, network with your peers, and discover the technological advancements and groundbreaking research that are making it possible to take on the world's greatest challenges.
REGISTER HERE
NVIDIA Omniverse Enterprise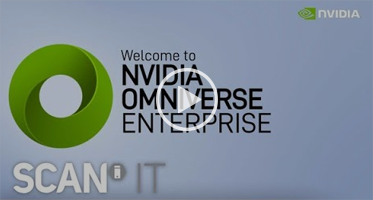 When working on complex projects or simulations, it is often the way that large teams of diversely skilled teams are required to complete them. This creates challenges as to the location of these talented individuals and the systems and applications they use. NVIDIA Omniverse Enterprises addresses all of these challenges, providing a single platform where incompatibles are a thing of the past, real-time collaboration is straight forward, and location is no longer relevant.

Put simply, NVIDIA Omniverse Enterprise is a software platform that provides content creators, engineers and scientists with a common digital environment for working together on projects.
REQUEST A DEMO >
NVIDIA DGX as a Service
High performance AI infrastructure in the cloud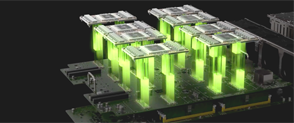 NVIDIA DGX server appliances are the gold standard when it comes to GPU-accelerated compute power – ideal for training models with deep learning and AI workloads. The DGX as a Service powered by 3XS Cloud, enables any organisation to take advantage of these supercomputers without the need to invest in on-premise or hosted hardware and its associated maintenance. Available in rental increments as small as one week, a DGX can be used as a little or as often as required, or multiple DGX units can be combined into extremely powerful clusters.
FIND OUT MORE >
NVIDIA DGX A100
The Universal System for AI Infrastructure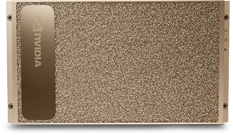 NVIDIA DGX A100 is the universal system for all AI workloads, offering unprecedented compute density, performance, and flexibility in the world's first 5 petaFLOPS AI system. NVIDIA DGX A100 features the world's most advanced accelerator, the NVIDIA A100 Tensor Core GPU – either with 40GB or 80GB memory – enabling enterprises to consolidate training, inference, and analytics into a unified, easy-to-deploy AI infrastructure that includes direct access to NVIDIA AI experts.
FIND OUT MORE >
NVIDIA Data Science Workstations
Designed to get results quick, develop and debug code on a comprehensive software stack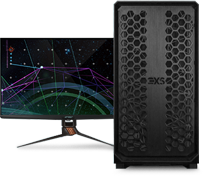 Organisations are increasingly investing in data science for deep learning and AI to improve their time to market, increase efficiency, provide a competitive edge and to unlock value from their combined data sets. Powered by high performance NVIDIA RTX professional GPU accelerators, Data Science Workstations by 3XS systems have been created for data scientists to act as an entry-point for developing their data sets, prior to the requirement to graduate to enterprise-scale training hardware such as the DGX range of AI supercomputers.
FIND OUT MORE >
Not signed up to our Scanshot newsletter?
Our Scanshot goes out to all subscribed customers, offering them the latest offers and keeping them up to date with the latest tech info.It's easy to opt out, simply click the link in our emails.