SCANZONE
29.04.15 | ISSUE 30
After bombarding us with new gaming tech at GDC last month the IT industry took a different tact this month with Intel releasing several new products including the first Core i7 NUC. However, the biggest product launch by far was the Intel 750 SSD series, the world's first NVME drives for consumers. NVME is a big deal for SSDs, unlocking far greater speeds, already in excess of one gigabyte per second. GTA V also finally arrived this month on the PC, so we've tested a load of graphics cards in the game to find out what hardware you need to make the most of the latest game in the series.

1. Intel unleashes NVME PCI-E SSDs for consumers
When it comes to SSDs, it's been known for quite a few years that the SATA bus and AHCI specification are real bottlenecks when it comes to performance. Some manufacturers have tried to break through this performance barrier by developing their own SSDs that connect via a PCI-E slot on the motherboard. However, while early PCI-E drives such as the OCZ RevoDrive-series could deliver amazing read and write speeds in specific scenarios, as there was no industry standard for PCI-E storage, these drives required Windows drivers to be accessible and had required their own BIOSes to be bootable. The latter in particular was a real sticking point, as the PCI-E SSD BIOSes added so much time to the POST process that they negated one of the major selling points of SSD storage – faster booting than a HDD.

The solution to all these problems is Non-Volatile Memory Express or NVME for short, which is intended to replace AHCI and has been designed from the ground up to make the most of SSDs. NVME is far more efficient than AHCI, being able to handle far deeper command queues and more tasks in parallel. NVME is natively supported by Windows 7 onwards and most Linux distributions too, meaning no more dodgy drivers or slow-booting BIOSes.

Until now NVME was limited to the enterprise space, with Intel and Samsung producing ludicrously fast drives capable of reading at up 2800MB/sec and writing at up to 2000MB/sec, more than five times faster than a SATA SSD. However, being enterprise grade, these NVME drives are also hideously expensive, and so very hard to justify for a gaming PC or workstation.

Enter stage left the Intel SSD 750, the world's first NVME drives for the consumer market. While still commanding a significant price premium, the SSD 750-series cost hundreds, rather than thousands of pounds, bringing them within reach of PC enthusiasts. The initial batch of drives comprises four models, a 400GB and a 1.2TB model, available in two form factors; a half-height 4x PCI-E 3.0 card and a 2.5in drive designed to connect to the motherboard via a SFF-8639 connector. The latter only exists on a few server motherboards right now, but nearly all modern PCs will have a 4x PCI-E 3.0 (or faster) slot free on the motherboard to plug an NVME SSD into.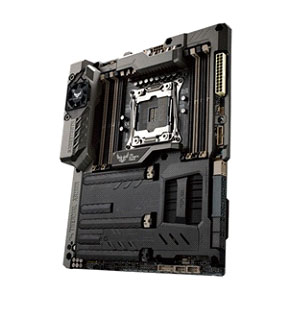 Alternatively you may wish to wait a few weeks as Asus is due to release the X99 Sabertooth TUF motherboard (pictured left), which includes an adaptor that will convert M.2 to SFF-8639. The X99 Sabertooth TUF is due in stock in mid-May with an estimated price of around £285 inc VAT, the same price as an X99-Deluxe.
MSI is also planning on releasing an M.2 to SFF-8639 adaptor (pictured below with an Intel 750 SSD), though unlike Asus you should be able to buy the MSI adaptor by itself and use it with any motherboard that has an M.2 slot with a 4x PCI-E connection. However, at the time of going to press MSI was unable to confirm when the adaptor will be available or what its price will be.

To see what sort of benefits NVME will provide, I benchmarked the 400GB version of the Intel 750 add-in card drive up against the Samsung 850 Pro, the most popular SATA SSD with PC enthusiasts and workstations. The benchmark used, CrystalDiskMark, is afree download that you can run on your own system; just make sure you don't download the OpenCandy version as this includes pop-up ads that will infect your PC.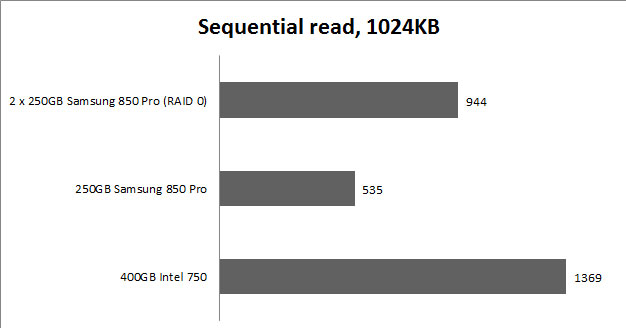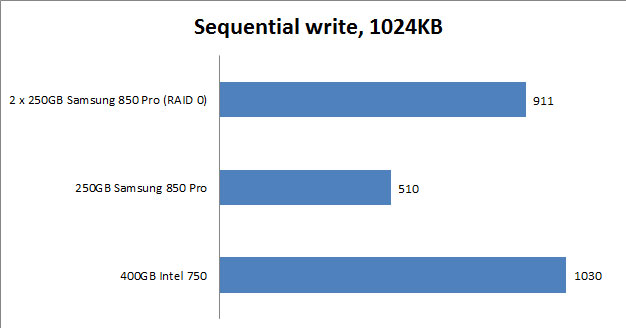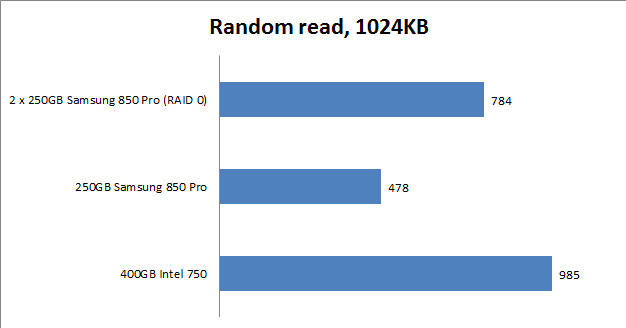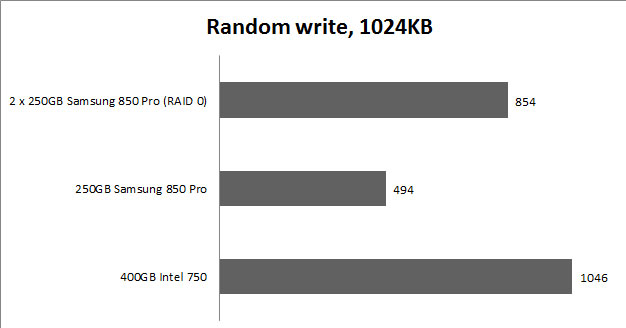 2. Make the most of GTA V on the PC
Although Rockstar didn't manage to keep to its 'late 2014' schedule, on April 14th PC gamers were finally able to take to the streets of Los Santos in GTA V. Praised universally by critics, the PC version of GTA V has racked up an incredible score of 97 on Metacritic, making it one of the highest rated games of recent years. Unlike the disappointing PC version of GTA IV, the PC version of GTA V has several key improvements over the earlier PS4 and Xbox One versions of the game. In terms of eye candy the PC version has far more realistic looking shadows, with more detail and soft edges while anti-aliasing support has also been added along with higher resolution textures. The PC version also has a video maker, allowing you to create your own celluloid adventures in Los Santos.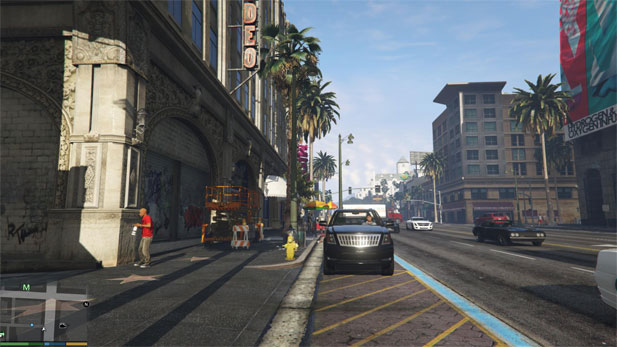 The two screenshots show the significant increase in visual quality between the PC (above) and PS4 (below) version of GTA V, with the PC version having considerably more detailed shadows, lighting and textures.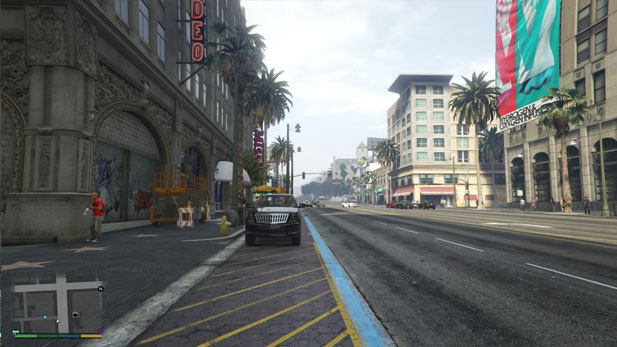 As always though there's a price to be paid for all that eye candy, so here's a handy guide to what hardware you'll need to experience GTA V in all its glory. When gaming on a 1920 x 1080 monitor then we'd recommended at least a GeForce GTX 960 graphics card, which should give you around 50fps at maximum detail settings. Any card less powerful than these will struggle to give you a smooth frame rate in GTA V and you'll have to start turning down the details settings to get a smooth frame rate.

Dialling up the resolution to 2560 x 1440 means saying goodbye to sub £200 graphics cards if you want a smooth frame rate in GTA V. Instead, you'll need to opt for graphics cards such as the GeForce GTX 970 or GeForce GTX 980, which should give you around 40fps or 50fps respectively at maximum detail settings.

Finally if you're taken the plunge and own a 4K monitor then you'll need to invest in some serious graphics hardware such as a GeForce GTX Titan X, which should give you around 40fps at maximum detail. However, if you're prepared to drop the details settings down to high then you could get away with a GeForce GTX 980, which should play the game at around 40fps with the settings reduced.

We also tested GTA V on the most popular GeForce cards from the 600-series, the GTX 660, GTX 670 and GTX 680. The GTX 660 didn't fare too badly at 1920 x 1080, running the game at 32fps. However, this does mean that the game will no doubt run jerkily at some points, so stepping up to the 50fps that a GTX 960 provides is well worth considering, especially as the newer card consumes less power and runs quieter.

If you've still got a GTX 670, then playing GTA V at 1920 x 1080 won't be a problem, as the game ran at a smooth 44fps. However, upping the resolution to 2560 x 1440 dropped the frame rate to a 30fps, which is only borderline playable. The GTX 680 barely fared any better, only running the game at 31fps at 2560 x 1440. So if you own either of these cards and want to enjoy GTA V at this resolution then an upgrade to a GTX 970 or GTX 980 is definitely in order as you could expect to see the game running at a smooth 42 or 53fps respectively.

Scale on all graphs is fps (frames per second), where a higher result means smoother gameplay

Whichever graphics card you do opt for make sure you download the latest NVIDIA 350.12 driver as this includes optimisations for GTA V.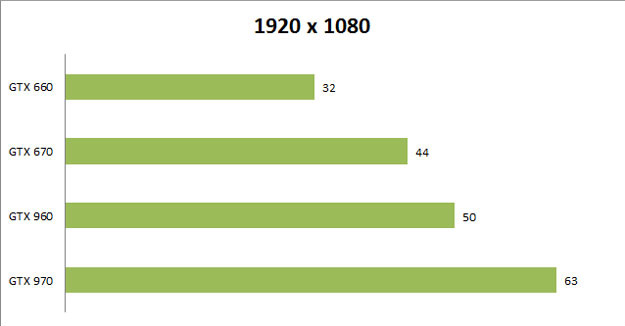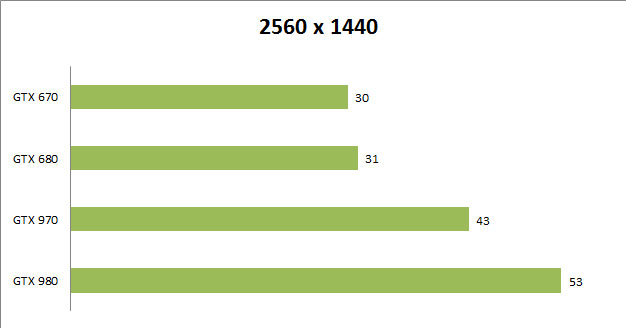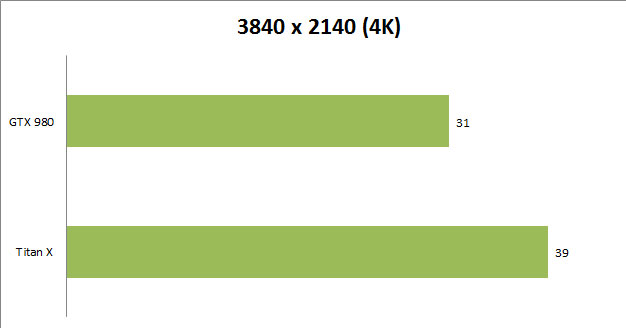 3. Small and powerful 3XS gaming PCs
Not everybody has the space or desire for a full-size desktop PC so our 3XS division has developed a new range of small form factor gaming PCs. There are two families to choose from, the Nanu which use mini-ITX components, so are the smallest gaming PCs available. Available with a wide range specs from as little as £749 all the way up to £2,000 with each system being configurable with dozens of different components and cases.

Alternatively you may wish to consider the Micro series. Using micro-ATX motherboards, the Micro systems are a little larger than the Nanus, but still considerably smaller than a traditional desktop PC. The added room (compared to the Nanu) allows for faster CPUs such as an Intel Core i7 Extreme, bigger overclocks and dual SLI or CrossFire graphics. The Micro range starts of at £729 and scales up to £3,000 and like the Nanu series is completely configurable.

You can check out the new Nanu and Micro small form factor gaming PCs on the 3XS website.