Catch up on our recent newsletters
Here you will find an archive of our previous newsletters, bear in mind any offers or promotions may now be expired
Latest Scanshots

New Year, New Workflow
Discover NVIDIA's revolutionary 3D workflow
platform, Omniverse Enterprise, for free.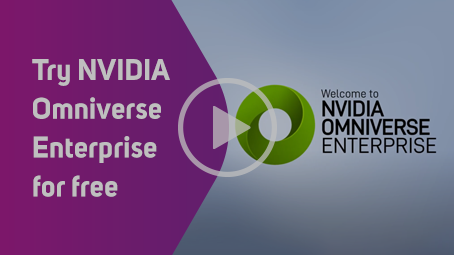 Scan has partnered with NVIDIA to provide a Proof of Concept trial of Omniverse Enterprise, the software platform that provides content creators the ultimate real-time collaboration platform. Find Out More about NVIDIA Omniverse and a Proof of Concept trial below

3XS Workstation Put to the Test
Our powerful 3XS Workstations are specifically optimised to handle Video Editing, VFX or Colour Grading workflows. We recently sent a couple of our 3XS Workstations, equipped with an AMD Ryzen 5950X, to be put to the test.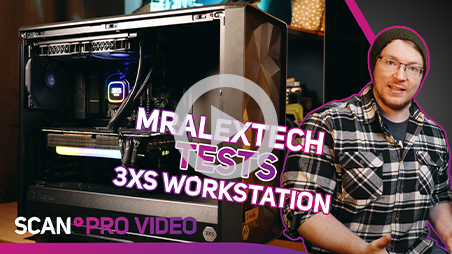 MrAlexTech covers everything DaVinci Resolve on his YouTube channel, from colour grading, tutorials and updates.

He puts his 3XS Workstation through its paces in DaVinci Resolve, testing it on a mix of 4K timelines, effects and even on a 12K timeline!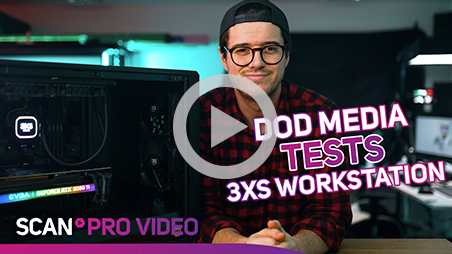 DOD Media is a filmmaker and expert on Visual Effects in After Effects and Premiere Pro.

He tries out his 3XS Workstation on a range of projects in Premiere Pro and After Effects. He even benchmarks the rendering time on some Visual Effects projects and is blown away by the results!

0% PayPal
Don't let finances prevent you from upgrading your kit! Spread the cost over up to 48 months with interest-free 0% PayPal Credit*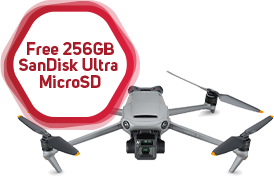 DJI Mavic
3 Drone
£1,879.00
From £39.15* per month
BUY NOW >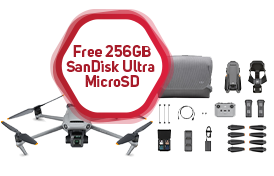 DJI Mavic 3 Fly
More Combo Kit
£2,549.00
From £53.11* per month
BUY NOW >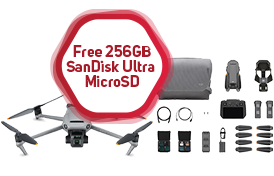 DJI Mavic 3 Cine
Premium Combo
£4,279.00
From 89.15* per month
BUY NOW >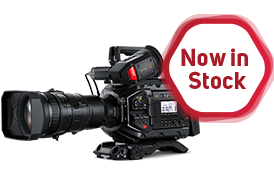 Blackmagic Design URSA
Broadcast G2 Camera Body
£3,574.54
From £74.47* per month
BUY NOW >
Prices correct at time of sending subject to change see sale page for up to date offers
*Minimum spend required, terms and conditions apply

Follow Scan Computers on: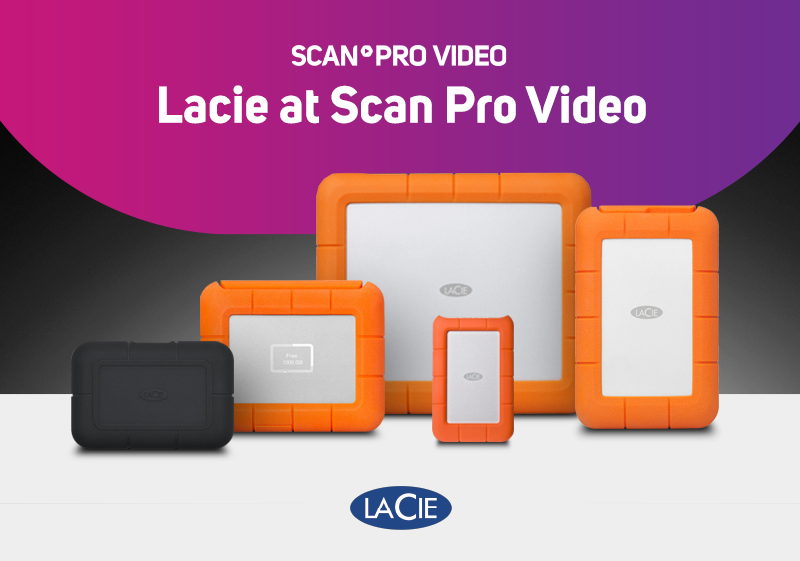 If you have spent any time on set, location or in the studio, then the orange of a LaCie drive will be instantly recognisable and you will no doubt be familiar with its reliability.

LaCie offer a wide mix of solutions when it comes to external storage, offering a variety of different designs, drives and connectivity. Scan Pro Video partners with LaCie to provide a range of storage that will fit your workflow perfectly.
Rugged SSD
The Rugged SSD still features the highly rated crush, water and drop resistant design of Rugged drives, but on the inside boasts the speed of a NVMe SSD. With a universally compatible USB Type-C interface, speeds of up to 1050MB/s mean you can transfer and edit RAW 4K video effortlessly.
VIEW RANGE >
Rugged SSD Pro
The Rugged SSD Pro goes one step further and combines the NVMe SSD with a Thunderbolt 3 interface. The speeds of up to 2800MB/s makes it the ultimate solution when working with 6K, 8K, high frame rate and RAW footage.
VIEW RANGE >

External SSD Drives
Harnessing the speed of NVMe SSDs, these solid-state drive solutions are designed to keep up with the growing demands of high-resolution video production, making sure transfer speeds won't hold you back on your next project.

Hard Drives
The LaCie rugged range has been trusted by creative professionals since 2005. With reliability as the priority, the classic LaCie Rugged portable hard drive has developed into a wide range of secure drives, suitable for a variety of workflows.

Desktop Drives and Docks
The perfect addition to any workstation setup. The LaCie d2 desktop storage is finely calibrated for high-bandwidth tasks, renowned for its dependability, creative professionals have been relying on it for over two decades now.

The LaCie 1big Dock not only has huge storage options available to take advantage of, but also has Thunderbolt 3, USB 3.0, Display Port connectors and CF and SD Card sots to bring all your workflow together.
Your workstation your way
Need a workstation that matches the speed and reliability of your hard drive to complete your workflow? Configure a workstation from scratch, select each component from our online configurator to create your perfect system.
CONFIGURE SYSTEM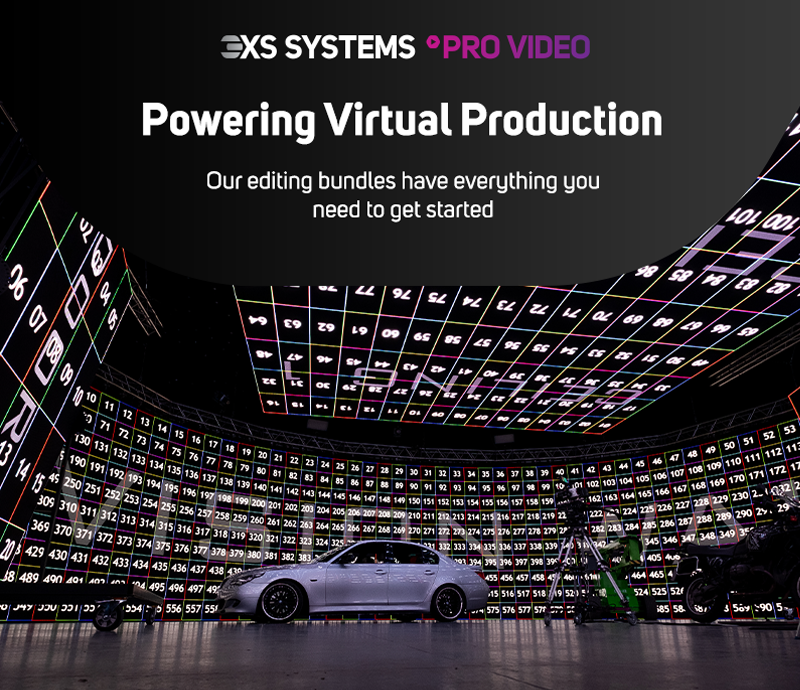 Virtual Production might be new but as more and more productions move towards this type of workflow, system performance is at the forefront of ensuring smooth production.
Bringing Video Workflows To The Masses
Getting started in the video industry can be a challenge. What hardware do you need? Why is your computer struggling with editing? Our bundles try and remove all of the guesswork and give you everything you need to start as either a Colourist, Editor or start Live Multicamera Streaming:
3XS Live Production Bundle
• Intel Core i7 11700K
• 12GB NVIDIA GeForce RTX 3060
• Wirecast Studio 10
• Blackmagic Design DeckLink Quad HDMI
£2,899.99
BUY NOW >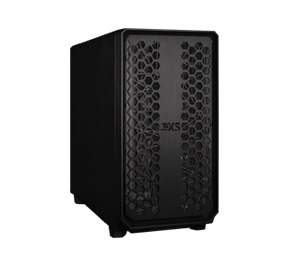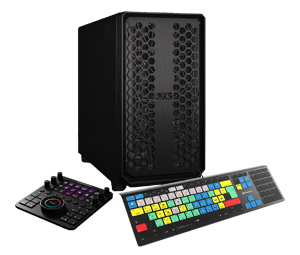 3XS Premiere Pro Editing Bundle
• AMD Ryzen 7 5800X
• 12GB NVIDIA GeForce RTX 3060
• Loupedeck CT
• EditorKeys for Premiere Pro
£2,499.89
BUY NOW >
3XS DaVinci Resolve Colourist
• AMD Ryzen 7 5800X
• 8GB NVIDIA GeForce RTX 3060
• DaVinci Resolve Studio
• Tangent Ripple
• LogicKeyboard for DaVinci Resolve
£2,649.99
BUY NOW >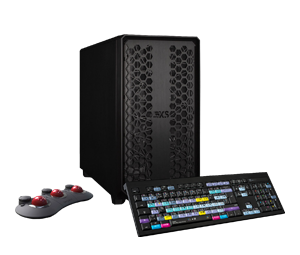 Cloud Computing Made Easy
Scan Cloud takes all of our expertise in physical systems and packages it into a range of cloud services to give you virtualised GPU compute whenever and wherever you need it - on-site, off-site or even on a construction site.
FIND OUT MORE >

ProArt: For Professionals
Pro Video's Alistair Davidson caught up with HaZ Dulull and Brett Danton to chat about all things post-production, virtual production, their 3XS Systems and the ASUS ProArt Range.
WATCH VIDEO >
Follow Scan Pro Video on: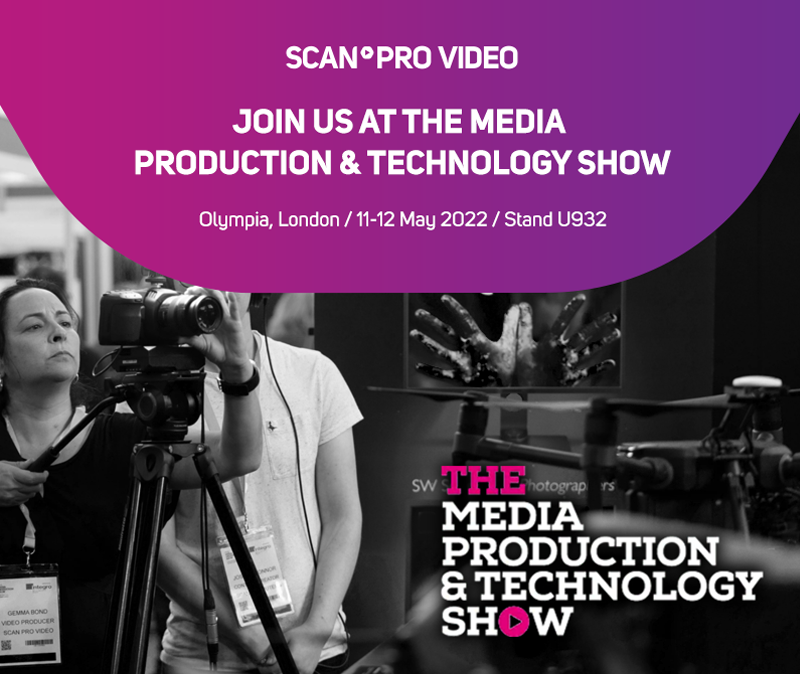 We're going to be demoing the latest kit, gear and workstations for content creators. This year we'll be also showing off our powerful Virtual Production workstations and some of the latest technology such as NVIDIA's Omniverse Enterprise.
LEARN MORE
Head to our website to find out more
LEARN MORE
We partner with some of the biggest industry brands to bring the latest cameras, lenses, lighting and accessories to productions and content creators of all levels. The Media Production & Technology show is your chance to get hands on and try some of newest kit.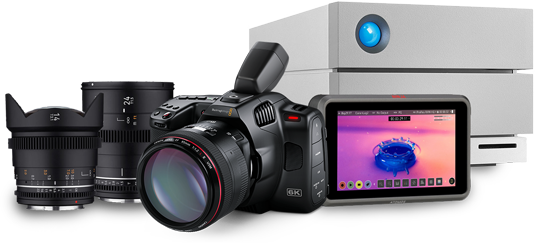 See our 3XS Workstations up close
You can see our 3XS Evolve 4K workstations throughout our stand, whether it's powering a DaVinci Resolve colour grading workflow on our DIT Cart or running editing timelines in Premiere Pro. We'll also be showcasing our 3XS Virtual Production Workstations, designed and optimised for driving LED walls, for the first time.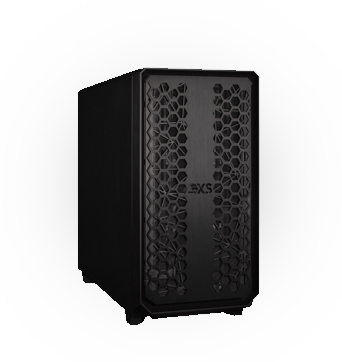 Learn more about Virtual Production and our Workstations here:
LEARN MORE
Win with Scan Pro Video
We'll be running competitions and giveaways on stand, and in the run up to the event. Make sure to follow us on social media for more information on how you can win products like the DaVinci Resolve Speed Editor and more.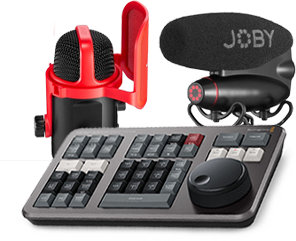 The UK's first live demonstration of NVIDIA Omniverse Enterprise
You've seen online demos, now come see it live in action at the show. We'll be running a live demo of the platform on our stand to get hands on with. All powered by Scan Cloud GPU-accelerated workstations.

We're also going to be running a panel with NVIDIA'S Jamie Allen and DOP Brett Danton.

3.30pm on Wednesday 11th May.

Find out more about NVIDIA Omniverse Enterprise here:
LEARN MORE
Follow us on socials to keep up to date
Follow Scan Pro Video on:

Highlights from our stand at MPTS 2022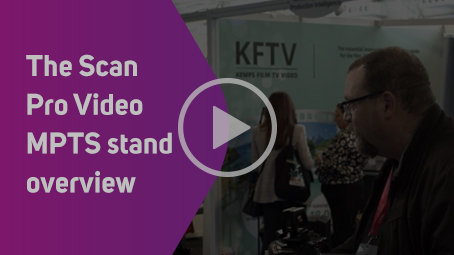 We had an amazing time at The Media Production & Technology Show a couple of weeks ago and it was great to be back at an event, meeting people from the industry in person again.

If you weren't able to make it, here's a roundup of what we were showcasing at the event.
3XS Workstations Put to the Test
It wouldn't be a Scan Pro Video exhibition without our 3XS workstations. It was great to able to show off our 3XS Evolve NLE 4K, running Premiere Pro and the 3XS Evolve Colour 4K, powering the DIT cart and colour grading workflow with DaVinci Resolve.
3XS Evolve NLE Workstations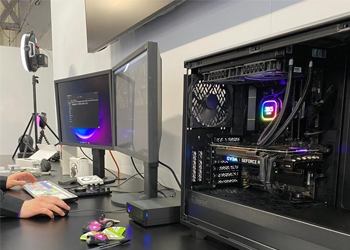 VIEW MORE WORKSTATIONS >
3XS Evolve Colour HD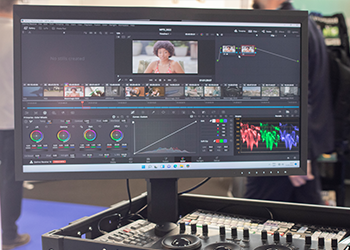 VIEW MORE WORKSTATIONS >
It was also the first chance for us to demo one of our Virtual Production workstations. Designed and optimised for driving LED walls, the PNY 48GB NVIDIA RTX A6000 offered a whole new level of performance.
Virtual Production Workstations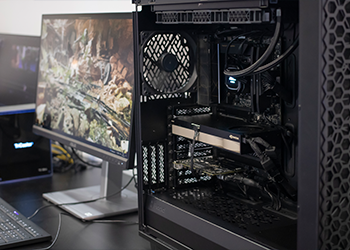 VIEW MORE WORKSTATIONS >
3XS Pro Video Workstations powered by



NVIDIA Omniverse Enterprise
A highlight for us was hosting Europe's first live demo of NVIDIA Omniverse Enterprise. Outside the booth, we also sponsored a talk with NVIDIA's Jamie Allan and DoP Brett Danton on Brett's latest projects Omniverse Enterprise and our 3XS Workstations.
FIND OUT MORE >
Cameras and Kit
And of course, we also had some of the latest cameras, lenses, lighting and live production hardware. We partner with some of the biggest industry brands to provide productions and creators kit all year round. It was amazing for us to be able to give people the chance to get hands on with the gear and show off some of our favourite products, including a range from our selected storage partner, LaCie.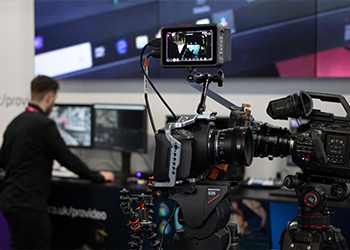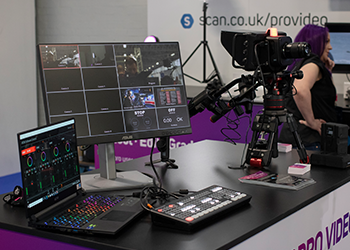 View Cameras & Kit >
Follow us for more!
Make sure to connect with us on social media for more content, such as our latest podcast rounding up all things MPTS. We'll also be announcing the winners from our on-stand giveaways.
Follow Scan Computers on:
Not signed up to our Scanshot newsletter?
Our Scanshot goes out to all subscribed customers, offering them the latest offers and keeping them up to date with the latest tech info.It's easy to opt out, simply click the link in our emails.