Catch up on our recent newsletters
Here you will find an archive of our previous newsletters, bare in mind any offers or promotions may now be expired
Latest Scanshots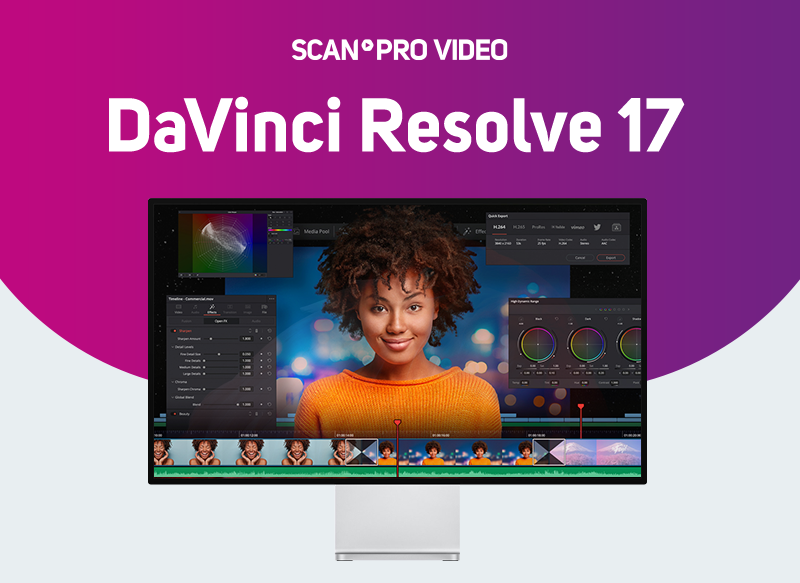 DaVinci Resolve 17 is now out of beta! Get over 300 new features and improvements including HDR grading tools, AI based magic mask, improved Fairlight usability with 2,000 audio tracks, improved editing, metadata based bin sorting and more!

High Resolution, Handheld Creativity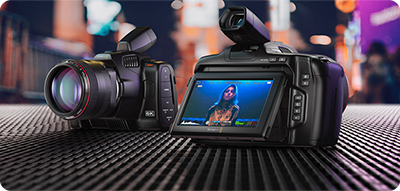 The Pocket Camera 6K Pro is the latest in Blackmagic Design's line of high resolution, handheld cinematic cameras. Having taken onboard feedback from the original Pocket 4k and 6K cameras, the Pocket Camera 6K Pro features internal ND filters, an articulating LCD screen and dual mini XLR connectors, each with phantom power. To accompany the Pocket Camea 6K Pro there are also some new accessories in the Pocket Camera Battery Pro Grip, which allows for two extra NP-F570 batteries to the 6K Pro for over 3 hours of shooting on a single charge, as well as the Pocket Cinema Camera Pro EVF for keeping your eyes on the action.
PRE-ORDER NOW >
Blackmagic Pocket Camera Accessories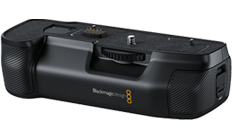 Blackmagic Pocket Camera
Battery Pro Grip
PRE-ORDER NOW >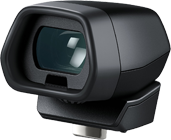 Blackmagic Pocket Cinema
Camera Pro EVF
PRE-ORDER NOW >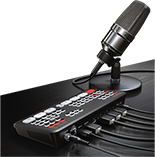 Going live with the ATEM Mini Extreme
The latest instalments in the ATEM Mini range, the ATEM Mini Extreme and Mini Extreme ISO, give you all the ATEM Mini Pro features plus 8 HDMI inputs, 2 separate HDMI outputs, 2 USB ports and a headphone connection. There are also 4 chroma keyers, 6 picture in picture DVEs, 2 media players, and a multiview with up to 16 views!
FIND OUT MORE >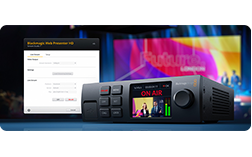 Going live with the ATEM Mini Extreme
With support for 12G SDI, you can now stream high resolution video directly to any platform you want with the Web Present HD. With built in technical monitoring you can also ensure that your output is perfect. The Web Presenter HD also features support for connecting your mobile phone for 4/5G streaming redundancy.
FIND OUT MORE >
Follow Scan Pro Video on: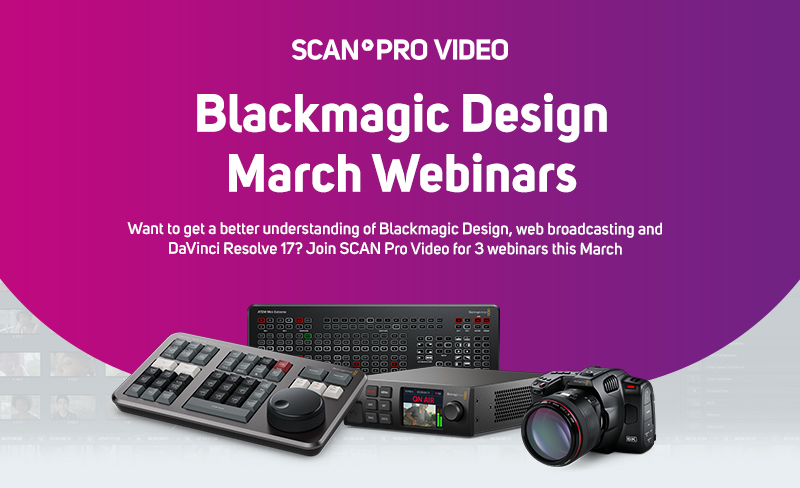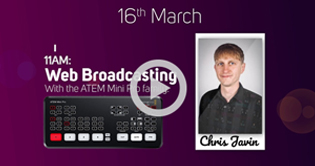 Blackmagic Design's Chris Javin will be delivering two insightful seminars on Web Broadcasting with the ATEM Mini Pro family and an in depth look at Blackmagic's Pocket Cinema Camera line. Our final Webinar will be delivered by Scan's Alistair Davidson who will be talking you through Black Magic Design's DaVinci Resolve 17 Studio and why you should be taking the step over to Blackmagic's Industry recognised NLE.

Upcoming Webinars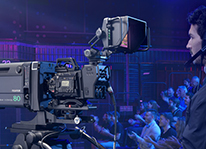 Web Broadcasting
with Chris Javin
16TH MARCH 11AM • What is web broadcasting and who are the players?
• Understanding goals and strategies in an exciting market
• ATEM Mini Pro family: tools and features for compelling productions
• Blackmagic Design solutions to expand and grow your business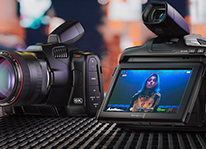 Pocket Cinema Camera Family: Features and Functions
with Chris Javin
16TH MARCH 3PM • Pocket Cinema Camera development
• Key features, functions and applications
• Technological differences and their creative impact
• Market usage and industry case studies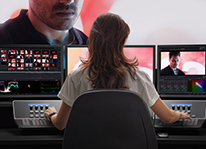 Why move from DaVinci Resolve 17 Free to Studio
with Alistair Davidson
23RD MARCH 3PM • Hardware differences
• Media compatibility between the two versions
• Features in the Edit Page
• Features in the Colour Page
• Resolve VFX
• Fusion differences
FIND OUT MORE ABOUT HOW TO JOIN >
Meet the team
Chris Javin
Chris is regional Technical Sales Specialist for Blackmagic Design in the UK. He has worked as a technical instructor at Staffordshire University primarily supporting the film production courses, as well as sales account management in the UK reseller channel, focussing on the education sector. Chris joined Blackmagic Design at the beginning of 2021.
Alistair Davidson
After a few years building his product knowledge he then made the move to lead support for post-production products including DaVinci Resolve, Fusion, Fairlight and the Cintel Film Scanner. Alistair has since worked as a freelance editor, colourist and DaVinci Resolve trainer and most recently has joined the Scan Pro Video team to assist with technical marketing and work as a product specialist.
Get in touch
If you want to know more about our webinar series or have any other questions for our team get in touch at [email protected] or call 01204 474747 and ask for SCAN Pro Video.

Follow Scan Pro Video on: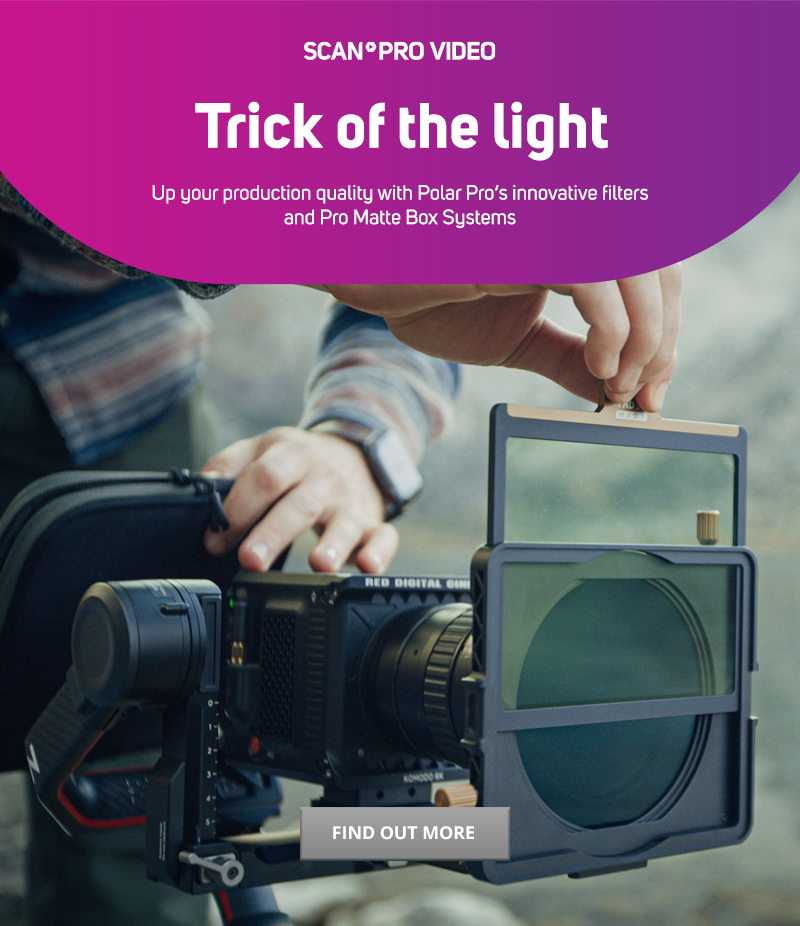 Introducing: The Scan Pro Video Podcast
The Scan Pro Video team are excited to confirm the launch of their new Podcast! We will be talking with Blackmagic Design's, Simon Hall on how he got started in the Industry and his experience in Post Production. The Podcast will be available on the 14th May across our socials.
Missed our April Webinar?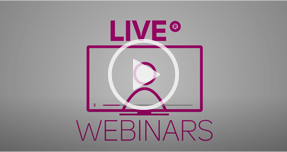 Check out our latest webinar looking at working remotely with Blackmagic Design's DaVinci Resolve as well as all of our previous months Webinars.
LEARN MORE >
Switching to PC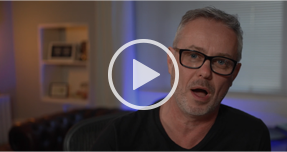 The Scan Pro Video team challenged renowned Colourist, Darren Mostyn to test drive our Windows10 Pro 3XS workstation to see how it faired against his MacOS powered workflow.
LEARN MORE >
Follow Scan Pro Video on: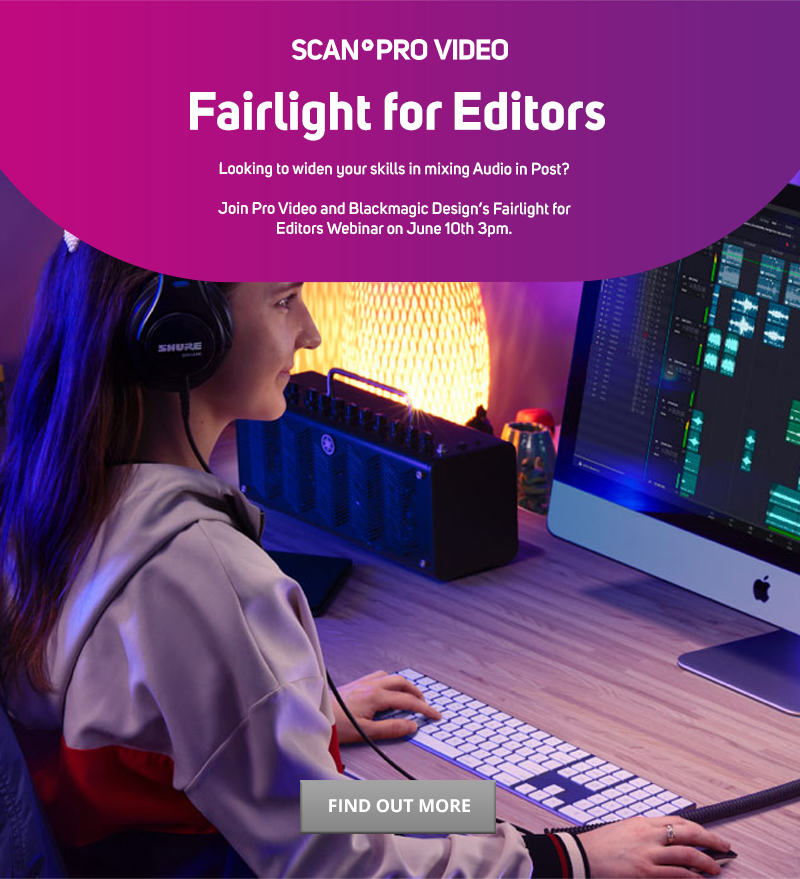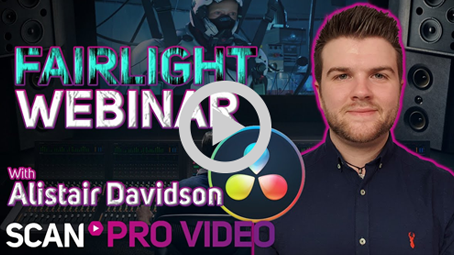 New releases
Check out the latest releases from Panasonic & Atomos at Scan Pro Video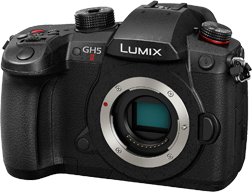 LUMIX GH5M2
The latest Micro Four Thirds mirrorless camera from Panasonic
PRE ORDER >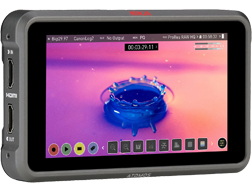 Atomos Ninja V+
The World's FIRST 8K RAW HDR Monitor Recorder
PRE ORDER >
The Pro Video Podcast
The Scan Pro Video team are excited to bring you their first Podcast. We caught up with Simon Hall from Blackmagic Design to talk about his experience of getting started in the industry and advice to newcomers…

Listen on SPOTIFY or APPLE PODCASTS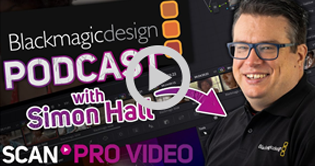 Follow Scan Pro Video on:
Not signed up to our Scanshot newsletter?
Our Scanshot goes out to all subscribed customers, offering them the latest offers and keeping them up to date with the latest tech info.It's easy to opt out, simply click the link in our emails.