SCANZONE
05.12.12 | ISSUE 02
Welcome to the December issue of Scanzone, the monthly newsletter from Scan that we've created to let you know about what's going on in the IT industry. This month we've got lots of exciting news to share with you, including the launch of a new range of wallet-friendly gaming PCs, a monster new Intel CPU and the announcement of a new space sim for hardcore PC gamers. Readers of Scanzone also have a chance to win an overclocked bundle worth over £750! Read on to find out more.

1. Keenly Priced Gaming PCs Launched
With so many great games due to be released in the run to Christmas we know that many gamers will be wanting to upgrade their PCs.

For this reason the 3XS team has developed a new range of gaming systems that are designed to give you the most frames per second without demolishing your piggy bank. The new range of systems are based on the Intel Core i3, i5 and i7 range of processors and can be configured with a selection of NVIDIA GeForce and AMD Radeon graphics cards. The other components have been chosen to keep the price as low as possible without comprising on quality.

With prices starting at £522 inc VAT, these are most affordable gaming PCs that the Scan 3XS team has ever developed. Find out more at the Custom Gamer series homepage.

2. Meet The Fastest CPU In The World
If the words 'value' and 'budget' are soporific to you then this news should cheer you right up - Intel has launched a new monster CPU, the Core i7-3970X Extreme Edition.

The 3970X is the latest addition to the Sandy Bridge E family and so this LGA2011 CPU for X79 motherboards has six cores running at between 3.5GHz and 4GHz, depending on the processor load. This is 200MHz more than the previously fastest CPU, the 3960X. The new champion CPU also has 12MB of Level 3 cache shared between its cores and can execute 12 threads simultaneously thanks to Hyper-Threading technology. This means it will demolish any work you throw it with ease.

You can pick up a 3970X for £821 inc VAT, although you should be aware that this new CPU has a monstrously high TDP of 150W so requires a high performance cooler to dissipate all that heat. Still, for those that simply must have the best, the 3970X is the new CPU to ask Santa for.

3. Hardcore PC Gamers Rejoice
Intel has been a big advocate of PC gaming for many years, but in recent years it seems to have targeted casual gamers as the sort of titles they play, such as The Sims, run adequately on integrated Intel graphics, whereas first-person shooters tend to jerk along like a spasmodic puppet cut from its strings.

While it's still too early to go into any real detail about Intel's next-generation GPU built into the forthcoming range of Haswell processors, Intel did recently give several interesting presentations at the Game Developers Conference in San Francisco.

What caught my attention is not so much the content of the presentation but who gave it – Richard Huddy. Now I realise that Richard Huddy isn't a household name, but having run the developer relations departments of AMD and NVIDIA for many years, Richard is arguably the best person in the world to help Intel forge stronger relationships with game developers – a key thing for Intel to achieve if it's going to make GPUs that game play all types of games well.

Richard's presentation focussed on how Intel is hoping to extend the DirectX 11 API in the future with some new features, InstantAccess and PixelSync. InstantAccess former allows the CPU and GPU to access the same memory while PixelSync gives programmers more control over the ordering of processes within the pixel pipeline which should lead to better looking transparent effects such as smoke and clouds. Intel showed off some effects like this in upcoming game such as Grid 2, shown above.

4. Win Overclocked AMD Bundles Worth Over £750!
Scan has teamed up with AMD and XFX to offer the two lucky readers of Scanzone the chance to win an overclocked bundle worth over £750!

The 3XS Slik bundle includes AMD's most powerful CPU, the FX 8350 Black Edition. This mighty processor runs at 4GHz and has eight processor cores plus a mammoth 16MB of cache memory. The Scan 3XS team has further improved the FX 8350 by overclocking it to 4.4GHz so that it can run any game or application you throw at it with ease.

The perfect partner for this high-performance processor is the XFX Black Edition graphics card which is based on the AMD Radeon HD 7970 GPU. This next-generation GPU packs 4.3 billion transistors and is combined with 3GB of GDDR5 memory to provide you with silky-smooth frame rates in your favourite games.

This turbo-charged CPU and monster graphics card are installed in an Asus Crosshair V Formula motherboard, which belongs to the prestigious Republic of Gamers product family. This means it is based on the latest AMD 990FX chipset, so is great for overclocking, gaming and includes support for the latest features such as USB 3. Rounding off this bundle are 8GB of Corsair Vengeance RAM running at 1,600MHz and a super-quiet Be Quiet! Dark Rock Pro CPU cooler.

For more information, visit 3xs.scan.co.uk.

To be with a chance of winning this amazing bundle worth over £750 all you need to do is send an email with the correct answer to the following question to [email protected].

How many different overclocked bundles does the Scan 3XS team produce that are based around AMD processors?

The closing date of the competition is Wednesday 12th December. The winners will be announced in the next issue of Scanzone and will receive their prizes in time to enjoy them for Christmas.

5. Shop With More Confidence
Scan has partnered with independent reviews website Reevoo to provide you with more information about the products and services that Scan provides.

Reevoo works by emailing customers who have bought from Scan, asking them to review their purchasing experience and what they think of the product they bought. These Reevoo's are then published on the Scan website, allowing you to see how other customers have got on.

These Reevoo's provide several levels of information – and at a glance score of 10, which is an average of all the scores submitted for the product so far, plus individual reviews that provide more detail.

Unlike many other review systems, Reevoo's can only be submitted by users who have a confirmed purchase, so you know that it's somebody's true opinion of a product.

You can also view how good a service Scan is providing to its customers via the Reviews of Scan website. So far just under 6,000 customers have submitted a Reevoo of Scan, and we're proud to announce that 99% voted that they would buy again from Scan.

Gaming Laptop Approved

Custom PC magazine has reviewed our popular new 11.6in 3XS Graphite LG5 gaming laptop.
The review concluded that 'despite its diminutive size, the 3XS Graphite LG5 could easily replace your desktop PC for gaming. It has enough headroom to cope at higher resolutions in games and returned respectable results elsewhere too. It's bulkier than similar-sized Ultrabooks, but significantly cheaper and better for gamers'.

Custom PC gave the 3XS Graphite LG5 a score of 88% and a coveted Approved Award. You can read the full review in the December issue.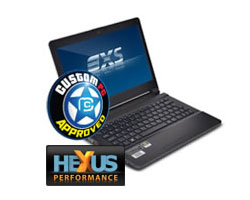 Value System Recommended

Connected Digital World has just published a review of our keenly-priced Value V15 systems.
The review states that 'You can of course choose a different bundle from Scan, there are a lot to choose from, but in the case of this one, the Value V15 PC bundle, we have to highly recommend it as a great, and fairly cheap way of getting a great gaming PC. Good job Scan!'

Connected Digital World gave the Value V15 a score of 5 out of 5 and a Gold award. You can read the full review on the Connected Digital World website.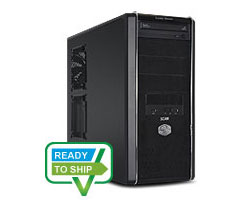 Wallet-Friendly Workstation
3D Artist magazine has just finished reviewing one of our mid-range graphics workstations, the 3XS GW-MT15.

According to 3D Artist 'Scan is well known as a vendor of components, but its own-brand systems have become a serious challenge for established vendors' and that 'the 3XS GW-MT15 is exceptionally well-built' so that 'it's difficult to find fault with the 3XS GW-MT15. It's built well, looks good and performs brilliantly too.'

You can read the full review in Issue 47 of 3D Artist magazine.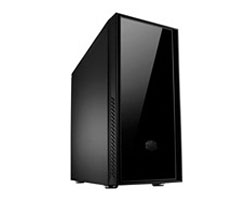 Great Looking Windows 8 PC
Computer Shopper recently reviewed one of our Value G31 gaming PCs, giving it a score of 5 out of 5.

The review says that 'the Value G31 is certainly the best-looking computer we've seen in a while and that it is ideal for showing off Microsoft's flash new Windows 8 operating system'. Computer Shopper also reckons that 'rarely is everything so nearly routed as in the Value G31'. The review concluded that 'Scan's Value G31 is a classy PC with a great-looking case and high-quality components' and that 'the Value G31's a great buy'.

You can read the full review on the Computer Shopper website, Expert Reviews.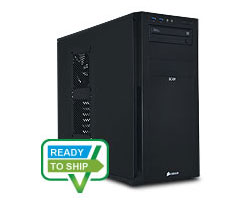 An Excellent PC With An Outstanding Monitor
Computer Shopper also took a look at our Value G20 system this month, giving it a score of 4 out of 5.

The reviewers at Computer Shopper reckon that 'although the Value G20's processor isn't overclocked... this is an excellent PC with an outstanding monitor and plenty of power to run all the latest applications. If screen and sound quality in particular are important to you, this a great buy'.

You can read the full review on the Computer Shopper website, Expert Reviews.