SCANZONE
26.11.14 | ISSUE 25
Hello and welcome to the November issue of ScanZone. It's nearly Christmas, but that hasn't stopped the tech industry, with Google releasing its new Android OS, Lollipop, which is available now on NVIDIA's multi-award winning Shield tablet.

NVIDIA's professional division has been busy too, creating a new dual-GPU accelerator, the Tesla K80 which in one PCI-E card has more processing power than an entire supercomputer building had ten years ago.

Don't let the grey skies and torrential rain get you down this week either. Join Scan and our American cousins across the pond in celebrating Black Friday on November 28th with a range of special offers across our huge range of PC, laptop and mobile products. Check back on Black Friday to see the fantastic discounts and special offers.

Finally as the end of the year fast approaches lots of manufacturers, including our own 3XS system building division, are preparing lots of special offers to tempt tech savy buyers. You can find out about some of these offers in this month's ScanZone, but also make sure you keep checking Scan's website every day in the run up to Christmas for the latest offers.

1. Scan doesn't do beer, but if we did...
As the year draws to a close we're delighted to announce that Scan has won four more awards for its 3XS philosophy of giving our customers the best specification, service and satisfaction.

The first awards were handed out by the readers of Custom PC, who voted Scan as the Best PC Manufacturer and a Highly Commended Retailer, so many thanks to everyone who voted for us. In addition, the writers of the magazine voted Scan as the Best Desktop PC Manufacturer.

The readers of Custom Shopper magazine also voted Scan as the Best Specialist Retailer, so again thanks to all our customers for your continued support.

2. NVIDIA Shield gets Lollipop update and now available with an amazing game bundle
The release of a new operating system is always an exciting time for any platform, particularly for mobile devices as the OSes themselves are still so young they are full of untapped potential. It's great therefore to see the NVIDA Shield tablet, quite possibly the coolest product launched in 2014 get a free update to the latest version of Android: Lollipop.

The most obvious change to Lollipop is the UI itself, which has been given a spring clean, with more white space being introduced between icons while some subtle lighting and shadows give the interface the appearance of more depth. NVIDIA has thoughtfully updated the look and feel of its own Shield apps such as Dabbler to match the new interface too.

Combined with a new underlying code, the new Android RunTime or ART for short, is a lot more responsive than older versions of Android, both when transitioning between apps but also running and loading them.

New features include the ability to create temporary guest accounts which are able to run your apps but not access your personal data, plus the ability to respond to urgent notifications from the lockscreen. Enhanced power management should boost battery life too, while the power usage meter now can also estimate how long before you'll need to recharge your Shield.

NVIDIA has also performed a big update of its own, opening its first GRID gaming server in Europe. Previously, you had to connect to a server in the US which meant there was a fair amount of lag, but you should now get a much faster, smoother experience thanks to the new server in Ireland. GRID gaming is well worth checking out as it's free and now includes 20 games, including the always entertaining Borderlands series. Check out the official GRID Gaming website for more info.

If you haven't picked up a Shield yourself yet then now is the time as the 32GB Shield now includes the newly announced Green Box bundle with Android versions of Half-Life 2, Episode One and Portal. Check out the SCAN website for more info on these amazing offers.

3. Scan is now open on Sundays!
As my embarrassing typo in last month's ScanZone said, nobody likes queuing, so we're pleased to announce that Scan's call centre is now open 7 days a week. Lines are open 10am till 2pm, and our friendly award-winning staff will be happy to help you process an order, while our customer service and returns teams will be also on hand to help out with any issues.

4. The best looking motherboard ever?
Turn the clock back a few years and pretty much all motherboards looked the same, a ghastly mess of green, blue and orange depending on what colour plastic was available at the time of manufacture. These days a motherboard is almost a fashion statement, with all our 3XS Gaming PC's having a colour scheme that can be customised when placing your order.

Most of Asus's current motherboards follow a stylish black and gold colour scheme, but for its latest board, the Sabertooth Z97 Mark S, the company is doing something altogether different. After releasing a few teaser images at Computex the full spec of the Mark S is now available and it's glorious. Being a Sabertooth board, the Mark S is covered for the most part in a TUF shield that helps direct airflow over the board and stops dust clogging up the slots and ports. Unlike previous Sabertooths the TUF on the Mark S is painted camo white, so perfect for anybody old enough to appreciate the masterpiece that is Where Eagles Dare. The upper shield has two programmable fans while the underside of the board also has a TUF shield which Asus claims gives added rigidity, although I suspect Asus added it just because it looks cool.

Being a Z97 board, the Mark S is ideal for overclocking a Haswell Core i5 or i7 processor and can support two NVIDIA graphics cards in SLI or two AMD cards in CrossFireX. You can pre-order your Mark S on the Scan website for £282 inc VAT.

In the meantime feast your eyes on these gorgeous photos.

5. Special offer on 3XS Gaming PCs and Laptops
Black Friday is almost upon us, so make sure you keep an eye out on the Scan website over the next few days are we're busy preparing a range of superb offers across our range of Custom Series PCs and laptops.

6 .Discounts galore on Intel SSDs and CPUs
If I was in the market for a new SSD an Intel 730 would be in my shortlist thanks to its excellent performance, particularly in RAID. However, the 730 SSD series does have one weakness – they are blimming expensive.

Scan has teamed up with Intel to ease this situation by offering up to £30 cashback when you purchase a 730 SSD before the 19th of December. To find out more about this fantastic offer visit our website. In addition, between 27th November and 2nd of December Scan will be offering a further discount of up to £45 on all Intel 730 SSDs, for a total combined saving of up to £75.

It's not just SSD buyers who are for treat this winter as you can also claim up to £110 cashback when you buy select Intel Core i5 and i7 CPUs with an Asus, Gigabyte or MSI motherboard. The offer is open till 27th December, so once you've placed your order make sure you visit www.toptechcashback.com to claim your cashback.

7. NVIDIA doubles up with new Tesla K80 GPU accelerator
Maxwell is the architecture of choice now for gaming graphics cards, but in the professional space NVIDIA is still squeezing more powerful out the older Kepler architecture. The new Tesla K80 GPU accelerator sits above the existing K20 and K40 cards, offering a staggering 8.74 teraFLOPS of single precision and 2.91 teraFLOPS of double precision floating performance, just over double that of the K40.

This huge increase in processing power is made possible by the K80 having two GPUs, based around a new design codenamed GK210. Each GK210 GPU has 2496 CUDA cores running at a base clock of 562MHz and can boost up to 875MHz. Each GPU is accompanied by 12GB of ECC GDDR5, connected via a 384-bit memory controller that can provide up to 240GB/sec of bandwidth. Under the hood the GK210 architecture provides each GPU with double the L1 cache memory per SMX and double the register file size which should improve efficiency.

The table below highlights the principle differences between the existing Tesla K40 and its big brother the K80.
| | | |
| --- | --- | --- |
| GPU Accelerator | Tesla K40 (GK110B) | Tesla K80 (GK210) |
| CUDA cores | 2880 | 2 x 2496 |
| GPU frequency (base clock) | 745MHz | 562MHz |
| GPU frequency (Boost) | 875MHz | 875MHz |
| Memory | 12GB ECC GDDR5 | 2 x 12GB ECC GDDR5 |
| Memory clock | 6GHz | 5GHz |
| Memory controller | 384-bit | 2 x 384-bit |
| Memory bandwidth | 288GB/sec | 2 x 240GB/sec |
| TDP | 235W | 300W |
| Cooling | Active / Passive | Passive |
| Single precision performance | 4.29 teraFLOPS | 8.74 teraFLOPS |
| Double precision performance | 1.43 teraFLOPS | 2.91 teraFLOPS |
The sheer performance of the Tesla K80 is simply staggering, especially when you consider that although it has a higher TDP than the K40 it's the same physical size. This means that the K80 offers far greater computational density than the K40, making it ideal for installations where space is at a premium. To meet these requirements our 3XS engineers, working alongside PNY and Tyan have developed a new 4U HPC server that can house up to eight Tesla K80 accelerators. Please visit the 3XS Enterprise website for more information.

8. How do you choose the right drives for your NAS?
Whether you're a consumer or managing a business a NAS box is a very good alternative to a file server as they are quiet, compact and even without much IT knowledge can be very easily managed via a web interface. In fact, combine a NAS box with some homeplugs and it's not even necessary to have a hard disk clattering away inside your PC, simply hide the NAS box in another room, the roof or the garage.

Once you've chosen which NAS box best meets your requirements you need to decide which drives you're going to install. While capacity is undoubtedly important, you shouldn't just go out and buy the largest drives you can afford. Instead, you should keep an eye out for NAS-optimised drives. These differ from standard drives in having better balanced mechanisms which helps to reduce vibrations between the tightly packed drives inside your NAS box. NAS-optimised drives also run cooler, have a longer MTBF (mean time between failure) rating and a longer warranty than standard hard drives. Most hard drive brands make NAS-optimised drives.

Seagate's imaginatively branded NAS HDDs spin at 5,900rpm, have 64MB of cache and are covered by a three year warranty and are rated to 1,000,000 hours of MTBF. Hitachi's Deskstar NAS drives spin at 7,200rpm for greater performance, have either 64MB or 128MB of cache, a three year warranty and are rated to 1,000,000 hours of MTBF.

In contrast, Western Digital has three families of NAS-optimised drive. WD Red drives are designed for 1-8 bay consumer/small business NAS boxes, have either 16MB or 64MB of cache and spin at 5,400rpm and are protected by a three year warranty and are rated to 1,000,000 hours of MTBF. New to the range this winter are the WD Red Pro drives which are targeted at 8-16 bay medium/large business NAS boxes. These spin at a higher 7,200rpm for improved performance over standard Red drives, have 64MB of cache and an excellent five year warranty and are rated to 1,000,000 hours of MTBF. With only around a £30 delta per drive between the original WD Reds and new Red Pros I can see a lot of businesses opting for the new Red Pros thanks to their superior performance and longer warranty. I'm not alone either, as reviews such as that published on Storage Review show the Red Pros to have excellent overall performance. Finally at the top of WDs range are the RE drives, which like the Red Pros spin at 7,200rpm, have 64MB cache and a five year warranty. Where the RE drives come into their own is their very high 1,200,000 hour MTBF rating, making them ideal for longer term, high availability NAS boxes.

You can check out the full range of NAS-Optimised Drives on the Scan website, or if you're still unsure what to choose check out our range of pre-configured NAS boxes, all of which include WD Red drives.

9. Biometric headphones that measure your heart rate while you run
Biometric and wearable technology are two phrases that get bandied a lot in the tech industry, although there are precious few products you can actually buy right now. That's all set to change this month with the release of the SMS Audio BioSport in-ear headphones.

Developed in conjunction with Intel, these stylish headphones feature professionally tuned 12mm drivers and are IPX4 rated, which means they're protected against sweat and rain. What makes them different is the inclusion of an optical sensor that can measure your heart rate and transmit this back to your smartphone where fitness apps such as Runkeeper Elite can log your health, allowing you to create a training plan. The BioSport gets all its power from the 3.5mm minijack connection so no batteries are required. SMS Audio has tested the BioSports with the Apple iPhone 4S, Apple iPhone 5, Apple iPhone 5S, Apple iPhone 5C, Apple iPhone 6, Apple iPhone 6 Plus, Samsung Galaxy Note II, Samsung Galaxy Grand II Duos, Samsung Galaxy S4, Samsung Galaxy S5, LG Nexus 5 and Motorola Moto X.

Scan is the first company in the UK to have stock of these innovative biometric headphones, offering you a choice of black, blue or yellow for £129 inc VAT.

Excels in terms of performance
Professional 3D engineering magazine Develop3D carried out a review of our high-end graphics workstation, the 3XS GW-HT10, in its October issue.

Comprising an Intel Core i7 4790K overclocked to 4.4GHz and a 4GB NVIDIA Quadro K4200 graphics card the GW-HT10 was described by Develop3D as "For CAD, it delivered exceptional scores in our SolidWorks and Creo 3D graphics tests and when number crunching in our single Delcam PowerMill test. Noise is kept to an absolute minimum, even at peak load. Overall, the Scan 3XS GW-HT10 is an excellent choice if you are looking for a powerful mainstream CAD workstation".

You can read the full review in the October issue of Develop3D and find out more about the 3XS GW-HT10 on our website.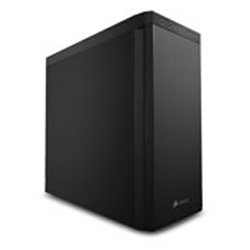 Great hardware and loads of gaming power
In addition to giving Scan three awards this month Custom PC also had time to review one of our mid-range gaming PCs, the 3XS Z97 Performance GTX.

Comprising an Intel Core i7 4790K overclocked to 4.6GHz and a 4GB NVIDIA GeForce GTX 970 graphics card all for just £1199 inc VAT, Custom PC loved the system, giving it a score of 90% and a Premium Grade award. The review found that "Scan's choice of Corsair Graphite 250T case pays dividends too. It's sturdy, and its black front and gun-metal grey sides look smart. Scan has tidied the cables in typically impressive fashion' concluding that the system has "superb build quality".

You can read the full review in the latest issue of Custom PC and find out more about the 3XS Z97 Performance GTX on our website.