SCANZONE
14.03.13 | ISSUE 05
And welcome to the June issue of ScanZone, the monthly newsletter from Scan Computers. The last few weeks have been absolutely manic, with NVIDIA, Intel and AMD launching over 20 major new products.

Arguably the most exciting of these are the new NVIDIA GeForce GTX 780 and 770 graphics cards, so we they take of price in this month's ScanZone. However, Intel's new 4th generation Core processors based on the Haswell architecture are very noteworthy too, enabling Scan to develop a whole new range of 3XS desktops, workstations and laptops. We're also very proud to have released our first 3XS All-in-One PC, complete with touchscreen and powerful NVIDIA graphics. Read on to find out more.

1. NVIDIA Titan stomps into action
If sci-fi films like The Terminator have taught us anything it's that at some point in the not too distant future supercomputers will rise up and try to take over the planet, wiping out humanity in the process.

Fortunately, not all supercomputers are set on a path to our destruction. Take the new NVIDIA GeForce GTX Titan graphics card for example. It's based on the same cutting edge technology used in the world's fastest supercomputer, the Titan in the Oak Ridge National Laboratory in the USA. But rather than trying to stomp you into the ground, the GeForce Titan is dedicated to making your games look better and run smoother than ever before.

Unlike other high-end graphics cards such as the GeForce GTX 690, the GeForce GTX Titan only has a single GPU, but because it's based on supercomputer technology it's both incredibly fast and energy efficient. The latter might not sound all that important, but it means that Titan cards are much quieter than other high-end graphics cards and also don't consume as much power, meaning you can buy a cheaper power supply. As a side benefit, if like me you think that it's rude not to overclock everything in your PC, then you'll also be pleased to hear that Titan cards are ridiculously overclockable too.

In terms of performance, the Titan can do what no other single-GPU graphics card can – it can play every game you can think of smoothly, even if you whack up all the detail settings to maximum. If you're lucky enough to own a 27in or 30in monitor, or perhaps even an array of multiple monitors then the Titan will play games smoothly on them too. For the totally obsessed you can always link up two or even three Titan cards too, though you might need to apply for some finance first.

With 2,688 CUDA cores running at 876MHz and 6GB of RAM running at 6GHz the GeForce GTX Titan really does stomp all over the competition. However, with prices starting at £876 inc VAT you've got to be pretty keen on your games to want one. That said, maybe if we all buy one then there won't be enough cards left over for Skynet to take over the world.

2. Scan unveils new affordable servers
With many PC manufacturers trying to force many businesses to upgrade to a whole cabinet of rack servers, Scan wanted to do something different and produce a range of more affordable servers for small to medium size businesses.

The new range currently consists of three different models, all of which are based on high-performance, high-reliability Intel Xeon server-grade processors. The entry-level model, the SER5 starts at £485 ex VAT and can accommodate one quad-core Intel Xeon E3-1200v2 series processor and up to four storage drives. The mid-range model, the SER10 starts at £886 ex VAT, supports one eight-core Intel Xeon E5-2600 series processor and up to eight storage drives while the SER15 starts at £1019 ex VAT, supports two eight-core Intel Xeon E5-2600 series processors and eight storage drives. All three models are housed in tower cases, meaning you don't have to waste money in unnecessary racking.

All three models can be configured and optimised for running specific applications such as SQL databases, web hosting or Microsoft Exchange depending on the requirements of your business. You can view the whole range of 3XS Tower Servers here.

3. New NVIDIA Quadros unveiled
An NVIDIA hardware launch is always a good reason to get excited, not least when it is their professional GPUs that are being launched. These cards – the Quadro family, only appear once in every two years or so, so when they do, it tends to present us with a significant jump forward, both in terms of features and performance.

This new Quadro Kepler launch is no exception. Kepler family GPUs have been around for a while in the GeForce market, and one Quadro card, the K5000 has been with us for a few months already, allowing us to get a feel for the technology. The new cards in the range – the K600, K2000 and K4000 launched on Tuesday, March 5th.

With the launch of the three new cards, it is becoming evident that what we have already seen with the K5000 is also being repeated lower down in the range. Compared to the last generation, the new family of cards offers increased performance (by about 35% typically), a larger frame buffer (double for the K2000) as well as lower power consumption (40% down for the K4000!). There is also the much awaited support for up to four displays (apart from the K600).

As with most Pro Graphics GPU launches, it will take a while for the new cards to gain full certification and driver compatibility with all applications, but in this case, much of the work has already been completed. Sony, Blackmagic and Chaos has already certified the new cards, and Adobe will soon release a new Creative Suite version to support them. Autodesk is in the process of certifying the new cards and will probably approve them later this month.

4. Tune into Scan Pro Audio
Exciting news about the webcasting plot we've been hatching here at Scan Pro Audio. We've just got back from the BETT show at Excel in London where we were demonstrating our E-Cast hub, and explaining the benefits of webcasting to schools and colleges.

However, from March will be bringing you a monthly webcast based on our already successful Pro Audio days. This month's webcast on the new King KORG and Ableton 9 can be viewed here this Saturday 16th March from 11am.

For anyone that's attended before, you'll know that on Pro Audio days we spend a whole Saturday with different demonstrators and experts from leading audio companies such as Korg, Roland, and Yamaha introducing new kit as well as having masterclasses from visiting producers , DJs and musicians. Spots usually last about 20 minutes and are on the hour and half hour throughout the day.

The idea is to get our own monthly channel going out live on a Saturday, and to feature all the latest Pro Audio kit and news. We hope to be starting in March with a look at the brand new King Korg while our own Simon Lyon will be taking a look at the brand new Ableton live. Watch this space for more news.

5. Corsair unleashes monster case
Corsair spent the last few months of 2012 teasing us with hints at a new case. A few months later, visitors to the CES show in Las Vegas were treated to a sneak peak of a handmade sample of this new case, the Obsidian 900D. As Corsair is a Platinum partner of Scan's 3XS PC division we've been lucky enough to receive the first 900D in the UK. In Corsair's own words the 900D provides 'serious expansion flexibility for serious builders', which translated into PC speak means that there's enough room inside the 900D for even the most ardent overclockers dream PC. For example, without modding there is room for up to 15 fans, 14 drives and even space for two power supplies. The number of fan mounts is particularly exciting because this means there is room for five radiators inside this monster case, making the 900D the ultimate case to build a water-cooled PC inside. As you might imagine we've got some special projects planned for when the 900D is ready for release next year. In the meantime feast your eyes on the images above while planning your own next-gen monster PC. You can pre-order the Corsair Obsidian 900D Super Tower Case here.

6. New Sound Blasters Arrive
Gamers over the age of 30 will probably remember that at one time PC audio was limited to an irritating range of squeals and zaps. Then in 1989 a small Singaporean company, Creative, launched its first Sound Blaster card and revolutionised PC audio. The limited range of annoying sounds produced by the PC speaker was relegated to the rubbish pile of history and replaced by an 11-voice FM synthesizer that brought games and music to life.

Since then Creative has released numerous Sound Blaster cards, with three new cards launching this year, the Z, Zx and ZxR. All three cards are based on the same SoundCore3D processor as the previous Sound Blaster Recon3D cards, but boast new components which deliver a cleaner sound with less background noise and interference.

The entry-level model, the Sound Blaster Z, which retails for £62 inc VAT, is optimised for gamers and includes full 5.1 surround audio along with a host of new effects via the CrystalVoice software plus a dedicated MAX97220A headphone amplifier and beamforming microphone.

The next model up, the Sound Blaster Zx, which retails for £84 inc VAT, has the same core specifications as the Z but instead of the beamforming microphone includes an Audio Control Module. The ACM is small black and red pyramid that sits on your desk and incorporates headphone and microphone connections plus a volume dial and an integrated microphone if you don't have a headset.

The flagship model, the Sound Blaster ZxR, which retails for £159 inc VAT, is an altogether different beast sporting an even higher SNR for superior sound quality. It even includes a separate daughterboard that is linked to the ZxR via a ribbon cable. The daughterboard includes its own SoundCore3D processor plus an extra selection of outputs. Unlike the cheaper Z and Zx, the ZxR has a pair of RCA inputs, making it ideal for those wanting to record music on their PC. That said, the ZxR still lacks the XLR or TRS inputs found in true Pro Audio sound cards. The ZxR also includes the external ACM that is bundled with the Zx. Although the ZxR doesn't scream 'buy me' quite as much as the Z, if you love recording music and gaming but don't want to build a dedicated Digital Audio Workstation then the Sound Blaster ZxR is definitely worth checking out.

High performance gaming laptop reviewed
Leading review site Hexus reviewed one of our 15.6in gaming laptops recently, the 3XS Graphite LG10, giving it a score of 3.5 out of 5 and a Performance Award..

Hexus wrote that 'Where the Graphics LG10 makes an impression is as a desktop replacement. The combination of a quad-core, third-generation Intel processor and AMD Radeon HD 7970M graphics delivers blockbuster performance in today's latest games. Cranking image quality to maximum and sitting back to watch a 15.6in machine spit out smooth frame rates is an experience that die-hard gamers will appreciate.'

You can read the full review on Hexus.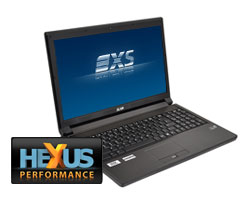 A laptop that beats them all hands down
Forums took a look at one of our 17.3in gaming laptops this month, the 3XS Graphite LG15, giving it a score of 4 out of 6.

The review says that 'The Scan 3XS Graphite LG15 gaming laptop has pitted itself firmly against all these companies and as far as price is concerned it beats them all hands down' and 'To sum up, from the results in the majority of the benchmark tests and particularly Battlefield 3, this laptop clearly has the specification and power to be a class leader in the Gaming Laptop world, particularly given its price point.'

You can read the full review on AV Forums.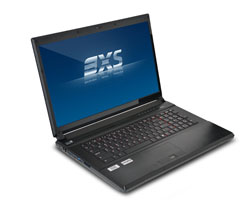 Workstation on the go is Best Buy
Portal has just published a review of our first 3XS mobile graphics workstation, the 3XS MGW-10, giving it a score of 4.5 out of 5 and a Best Buy award.

According to the review 'The Scan 3XS-MGW-10 is an extremely powerful notebook. It's not particularly eye-catching, and weighs a pretty hefty 3.9kg. But what is really incredible about this notebook is the price. Dell's Precision M6700 is a high-quality product with some really killer features. However, you could pick up nearly three of Scan's 3XS-MGW-10 for the same money. With performance that is almost as good, and a generous specification, the Scan system is a bargain.'

You can read the full review on I